TRANSgenda Time is an educational brand that is passionate about bringing forth awareness to LGBTQIA+ issues, racism, body positivity and so much more, in a way that is not only informative but also entertaining.


Signing up for TRANSgenda Time will you to our list, but you will still need to enroll in specific courses and coaching products of you choice to access our content.

"I had so many ah ha moments that I know I came out of your seminar a better person!"
- @namastegoddess_2.0.0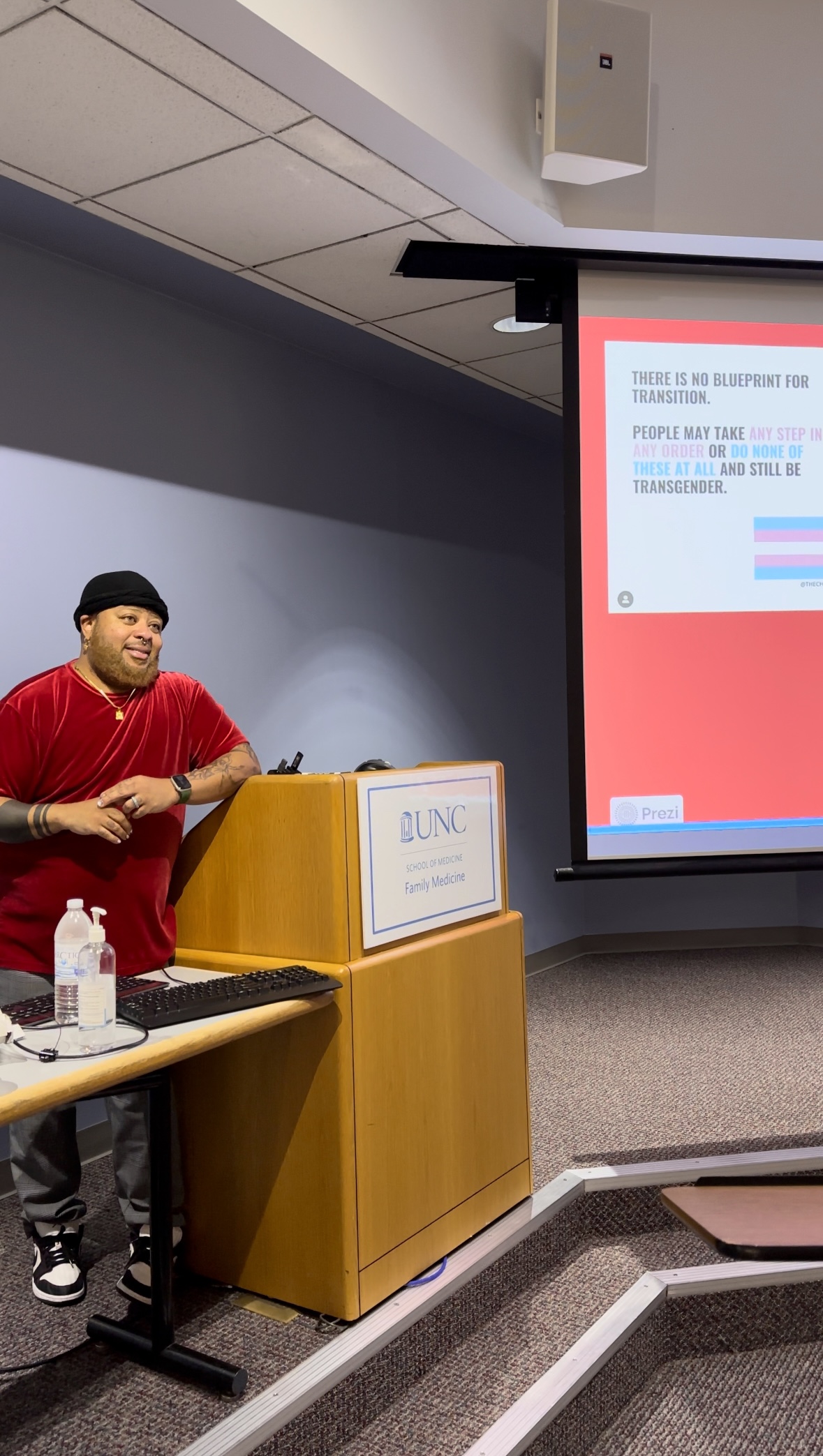 Hi, I'm Kayden Coleman

Kayden Coleman (he/him) is a black, transgender educator, advocate and 'seahorse dad'. He is a well known and respected reproductive justice advocate for the trans masculine community. He is also the author of the much anticipated upcoming children's book Dads Give Birth TOO!. He has presented at universities including Harvard, Duke, Yale, Old Dominion University and many more. He was named in OUT 100 in 2021. He lives in Houston, TX.
His work centers trans masculine individuals with a focus on black trans people and the rest of the LGBTQIA+ community. 
Kayden Coleman is a Black gay transgender man who was born and raised in Ft. Lauderdale, FL. Kayden has been transitioning from female to male for over 13 years and has dedicated his life to being an out and proud black transgender man who has given birth to 2 beautiful daughters, Azaelia and Jurnee. In 2015, a year after giving birth to his first child, Kayden's pregnancy story went viral following an article published in the UK Based Daily Mail. In 2020, just weeks after giving birth to his second child, Kayden's story went viral again when a public figure running for political office used his pregnancy photos and videos to fuel a hate mongering campaign against the transgender community . 
Kayden Coleman has been profiled in numerous publications such as Today, ABC News, & Good Morning America. He has given numerous workshops and speeches to organizations such as AWHONN, Ikea, Acura, and numerous reproductive organizations around the globe. His newest series TRANSgenda Talk has generated a buzz and sparked an interest in learning about the transgender community. 
As an educator,  influencer, and public speaker, Kayden Coleman is dedicated to making the world a safer and more equitable place and amplifying the voices of the often invisible trans masculine community. Learn more about Kayden Coleman by visiting kaydenxcoleman.com and joining him on social media @kaydenxoffical.
Check your inbox to confirm your subscription